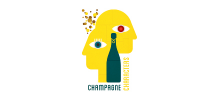 Call for Bubbles
+491774900519
Champagner Abo
Ongoing - 2 bottles per shipment
Fortlaufendes Champagnerabo - Kündigung jederzeit möglich - Zahlung je nach Versand - Je 2 Flaschen, Versand alle 2 Monate - Inklusive vielseitiger Hintergrundinformationen
Champagne Subscription, 2 bottles per shipment - shipment every 2 months.
Including producer information, recipies, background information etc.

Every 2 months we select two interesting champagnes for your discovery. In addition we provide you a recipy that can be combined with the champagne and background information (wine making, region, tasting etc.).
70€ is the price for one shipment containing 2 bottles and valuable background information.

You can start the subscription at any time - The most joyful way to discover Champagne!

If you want to buy this subscription as a gift for another person, we'll send you a beautiful voucher.

The subscription can be cancelled at any time!
Shipping fee is included for shipping within Germany, there may be an aditional fee for foreign countries.
Champagne Characters
Bei Fragen erreichen Sie uns Mo-Sa 9.00 bis 20.00 Uhr telefonisch unter +49 177 4900519 oder per Email:
nicola@champagne-characters.com
My account
Payment methods
We accept the following methods of payment:



Customer service