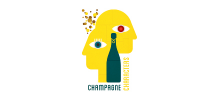 Call for Bubbles
+491774900519
Charles Heidsieck
Blanc de Blancs
100% Chardonnay, 20% Reserve Weine, 4 Jahre auf der Hefe gereift, dosage: 10g/l
This high class entry level of Charles Heidsieck consists of 60 base wines!

30-40% Chardonnay, 30-40% Pinot Noir, 20-25% Pinot Meunier
40% Réserve wines (avr. 10 years old)
5-6 years aging on the lees
Dosage: 11g.


THREE FOUNDING CRUS, ESSENTIAL TO THE CHARLES SIGNATURE
From amongst the 60 crus selected to create this iconic wine, three form the stylistic pillars of the Brut Réserve: Oger (Chardonnay grand cru from the Côte des Blancs) gives it fleshy, generous notes; Ambonnay (Pinot Noir grand cru from the Montagne de Reims) synonymous with strength, structure and fruitiness; and finally Verneuil (Meunier from the Marne Valley), ensures balance and unctuous texture.

EXCEPTIONAL MATURATION. The Cellar Master adds an essential principle to the «Charles style»: the dimension of Time - his «fourth grape variety» - that is taken far beyond the 15-month norm of the region.


Type: Champagne
Alcohol content: 12%
Net volume: 750 ml
Producer's Address: Compagnie Champenoise PH-CH, 12 Allée du Vignoble, 51100 Reims, France
Allergy Information: Contains sulfites. May contain traces of egg protein and milk
Champagne Characters
Bei Fragen erreichen Sie uns Mo-Sa 9.00 bis 20.00 Uhr telefonisch unter +49 177 4900519 oder per Email:
nicola@champagne-characters.com
My account
Payment methods
We accept the following methods of payment:



Customer service