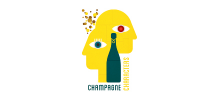 Call for Bubbles
+491774900519
Bertrand-Delespierre
Origines Croisées 2011
50% Chardonnay, 50% Pinot Noir, dosage: 7 g, 4 years aging on the lees, assemblage of the best chardonnay & pinot noir vineyards, vintage quality
In tribute to the origins of our house this wine is the result of the union of two families and two grape varieties. The Pinot Noirs of Maison Delespierre combine with Chardonnays from Maison Bertrand to offer this cuvée as powerful as refined in its vintage version.
50% Chardonnay, 50% Pinot Noir
Cru: Chamery et Ecueil
Vinified in oak (600 L.) & steel
No malo-lactic fermentation
7 years aging on the lees.
Dosage: 10 g./L.
Type: Champagne
Alcohol Content: 12%
Net Volume: 750 ml
Estate Address: 12 Rue Jardin le Poivre, 51500 Chamery, Frankreich, France
Allergy Information: Contains sulfites. May contain traces of egg protein and milk
Champagne Characters
Bei Fragen erreichen Sie uns Mo-Sa 9.00 bis 20.00 Uhr telefonisch unter +49 177 4900519 oder per Email:
nicola@champagne-characters.com
My account
Payment methods
We accept the following methods of payment:



Customer service