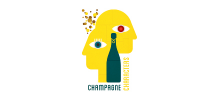 Keine Produkte gefunden...
Call for Bubbles
+491774900519
Jahrgang 2015 - Vielversprechendes Jahr mit Reife und eher niedriger Säure
Peter Liem (Text gekürzt):
Producers across the Champagne region are excited about the 2015 vintage, with good reason. A warm year with plenty of sunshine, 2015 will be remembered in Champagne for its unusual dryness over much of the growing season, yet the vins clairs have been highly promising, especially the pinot noirs.
With the vintage's high ripeness, acidity levels for most producers are usually on the lower side. Louis Roederer, chef de cave Jean-Baptiste Lécaillon calls 2015 "a year of soil", noting that in dry years, the manner in which you work the soil is critical. The clay parcels had to be treated with particular care, as since they don't retain water like chalk does, they were the ones that could potentially suffer the most. "As with last year," says Lécaillon, "the parcels that produced the best wines are the biodynamic ones. We've seen over the years that the biodynamic vineyards handle water stress much better than even the organic ones."
Pinot noir is definitely the most consistent variety in 2015, and there should be some spectacular wines from the Montagne de Reims and Grande Vallée. Chardonnay is the most variable, although many producers are quite pleased in the end. It's tempting to compare 2015 to other warm vintages of the past, such as 2003 or 1976, and analytically, the figures on paper are uncannily similar to 2003. However, the 2015s taste nothing like 2003s—in 2015 the ripeness accumulated over a long and steady growing season, without the spikes of heat that the vines suffered through in 2003, and so they don't have the roasted or jammy character that most 2003 champagnes show. It's a vintage that shows great promise overall, although I don't think it will be as homogeneous as most people expect. Nevertheless, the top champagnes of 2015 will likely be stunning. When I asked Anselme Selosse about his impressions of 2015, he said, "If it hadn't rained, it would be a mythical vintage, like '28 or '47. As it is, it's merely an outstanding one."
Jahrgang 2014 - Reife, im besten Fall gepaart mit Finesse
Peter Liem (Text gekürzt):
A very rainy season with a brilliant September produced above-average ripeness, and the results have been quite interesting. It depends where the vineyards were, how you worked in the vines, and when you picked. Few would call it a great vintage, but it will provide a very good base for non-vintage blends.
The wines from Verzenay were vibrant and pure. The pinot noirs from biodynamic parcels in Aÿ were also terrific, with an exceptional energy and complexity. "Biodynamic farming had a remarkable effect this year," says Lécaillon. "The soils worked biodynamically allowed us to maintain a certain stamp, or transmission, protecting the wine against dilution even in the face of excessive summer rainfall."
Éric Rodez is ecstatic about the vintage, saying, "2014 is one of the best years of my career! It was a year that separated those who work industrially and those who work conscientiously. Effort in the vines was greatly rewarded. What I like about 2014 is that you have warmth, puissance, richness, but also a lot of finesse and minerality."
The Grande Vallée and Vallée de la Marne
In the Grande Vallée, Jean-Paul Hébrart of Marc Hébrart is slightly lukewarm about his 2014s, due to the difficulties with the weather. "2014 was very warm, one of the warmest years on record," he says. "The problem was that it wasn't really warm at the right times, and August was especially a problem, because there was so much rain. There was sun in September, and thankfully it provided maturity, but you didn't have the same development of flavor as you would have had with a normal August."
The Côte des Blancs
In general, I found a slightly higher proportion of people who were happier with pinot noir than with chardonnay, and some growers reported having great difficulty in the Côte des Blancs. Yet others were pleasantly surprised, and several noted that while the vintage might not have been spectacular overall, there was the potential for small quantities of exceptional wines.
Jacques Diebolt of Diebolt-Vallois says, "In August it rained every single day, and I told everyone, this is going to be a terrible vintage. Disgusting. But in the end, it was very surprising. It's a very good year, maybe not a great one, but certainly better than vintages like 2007, for example. The real exception, though, is the Fleur de Passion, which is magnificent—we took just the middle 10 hectoliters of the cuvée, and it's really, really good."
Aurélien Suenen says, "I've heard people say that 2014 in the Côte des Blancs was weak, but that wasn't at all the case for me. I had great ripeness and richness, and I'm very satisfied. Obviously if you harvest at 14,000 kg/ha versus 10,000 kg, the results aren't as good. But all my parcels were between 10,000 and 11,000 kilos, and they were great." Indeed, Suenen's vins clairs were uniformly outstanding, showing a pure, laser-like focus and vibrant expression of soil.
The Côte des Bar
It could be that the growers in the Aube fared best of all in 2014. Dominique Moreau of Marie-Courtin says, "We were a little afraid in the summer, but the sun arrived during the last week of August, and dried everything out. It was actually very warm during the harvest, so we had to pick very quickly. The chardonnay was especially superb."
No one I spoke with, though, was as thrilled with 2014 as Cédric Bouchard. "When you think of how awful the summer was, you think, well, we'll do whatever we can, and make the best of it," he says. "But then you look at what we brought in, and the quality was incredible, like a grand millésime. It was completely illogical."
Jahrgang 2013 - Präsente Säure
2013 wird sehr unterschiedlich bei Winzern und Kritikern gesehen, da die Wetterbedingungen sehr schwierig und unterschiedlich waren je nach Champagne-Region. Es gab extrem viel Regen, aber auch extreme Hitzeperioden, jeweils zu unterschiedlichen Zeitpunkten in den Regionen, was sich je nach Blütezeit unterschiedlich auswirkte.
Was diesen Jahrgang auszeichnet ist eine lebhafte und präsente Säure, Mineralität und Frische (durch viel Regen und kühle Temperaturen) mit gleichzeitiger hoher Konzentration und Ausdruck in der Frucht (durch Hitzeperioden und späte Ernte). Wir erinnern uns noch an die Grundweinverkostung der 2013er, da erlebten wir genau das: eine Säure, die wie ein Pfeil durch's Gehirn schoss, aber dann von einem so kompletten Körper eingehüllt wurde, dass man ahnte, dass dies mitreißende Schaumweine werden würden!
Viele Winzer minimierten ihre Erträge und ernteten sehr spät, was dazu führte, dass das was geerntet wurde teils exzellente Grundweine hervorbrachte. Nicht wenige vergleichen deswegen 2013 mit 2008 und 1996, nur dass 2013 etwas zugänglicher, offener ist. 2013 wird dennoch nicht in die Riege der ganz großen Jahrgänge aufgenommen werden, weil dies immer nur dann der Fall ist, wenn in der gesamten Region alle von einem Ausnahmejahrgang sprechen. Wer sich aber etwas tiefgehender informiert, kann auch außerhalb der sehr seltenen Ausnahmejahrgänge überwältigende Entdeckungen machen.

Jahrgang 2012 - Reife, Konzentriertheit & Säure
Eichelmann:
Ein uneinheitliches aber in der Spitze enorm spannendes Jahr, viele Vins Clairs besaßen Druck und Kraft, Präzision und Länge. Selten waren sich die Chef de Caves so uneins über einen Jahrgang, einige erwarten große Jahrgänge, andere haben gar keinen Millésime herausgebracht.
Peter Liem (text shortened):
The growing season was difficult, with frosts in early February and again in April causing widespread damage. From April through July, the rainfall was 60 percent higher than average, leading to rampant and persistent outbreaks of both mildew and oidium. There were also extreme hailstorms.
In August the weather was not extremely sunny and hot with an intense heat wave comparable to those in 2003 and 1998. This accelerated ripening. Sunny weather continued through the harvest, with the occasional rain proving beneficial for the grapes, and despite the warm days, the temperatures at night were surprisingly low. So many growers noted that the grapes that did survive until harvest were of superb quality, with an excellent balance of sugar and acidity.
At the time of harvest, the initial reactions of producers bordered on the ecstatic: not only was the quality much higher than anyone could have predicted a couple of months earlier, but there was a widespread feeling that this vintage could be something special.
Cédric Bouchard says, "I think it will be one of the great vintages of the modern era, after 2002 and 2008. It's tremendous. There's a density, a balance of acidity that is very unusual—it isn't as incisive as 2008, maybe more like 2002, with a terrific balance."
Nearby, at Vouette & Sorbée, Bertrand Gautherot says, "It was the first time I had a small harvest that was of high quality. Normally in a small harvest, you lose quantity in the weeks just before picking, and the flavors in the grapes are incomplete. In 2012, the quantity was reduced early, and the resulting quality was very good."
But not everyone is enamored with the 2012 vintage. Christophe Constant of J.-L. Vergnon says, "I preferred the wines last year. This year, the wines have a regularity, nothing bad, but nothing superb either. There's acidity, there's ripeness, the pH is low, and yet, the wines are still missing something."
At Ruinart, chef de cave Frédéric Panaïotis agrees: "The grapes looked perfect, with perfect levels of acidity and ripeness. On paper, there's everything you could want. But when tasting the wines later, we weren't amazed. The more we tasted, the less impressed we were."
Grape varieties
Pinot noir is the star of the vintage. Krug: "The pinot noirs have a slightly jammier fruit than we're used to, but they have a lot of intensity and vivacity." But there are also growers that disagree. Some prefer the Chardonnay and Alexandre Chartogne says, "It's a great, great vintage for Meunier, when you taste it, you get a great sense of freshness. I think it will age very well."
Character and Comparisons
With the high ripeness and high acidity in 2012, the immediate comparison is to 1996, and, to some extent, 2008. The difference in 2012, however, is that producers were generally able to manage their acidities better. Jean-Baptiste Geoffroy, of René Geoffroy, says, "At the harvest, the wines [from 2012] didn't taste particularly racy or aggressive. It wasn't like '96.
For some, the power of the vintage can be a little too much. "[2012] has a puissance that reminds me of 1990," says Emmanuel Fourny. "Everything is concentrated—you have a concentration of aroma, concentration of fruit, concentration of acidity. 2012 alone, in certain vineyards, is a bit too concentrated, in fact. It can be better when blended with 2010 and 2011."
Dominique Moreau of Marie-Courtin concludes, "It was a year of extremes: an extreme winter, an extreme April, an extreme flowering, extreme rainfall, and extreme heat. The result was extreme concentration in the wines, but also extreme acidity. So we don't quite know how they'll develop."
2011 ein Jahr für Terroirweine - Unhomogener Jahrgang mit Chardonnay als Gewinner
Peter Liem (Text gekürzt): 2011 war die früheste Ernte in der Champagne seit 1822. Dies war nicht einem zu heißen Klima geschuldet, sondern einer ungewöhnlichen Blütezeit (ähnlich in 2007). Der Frühling verlief noch recht vielversprechend, danach gab es mehrere Hagelschäden, die verschiedene Regionen erfassten und einen verregneten Augustanfang, was an einigen Orten für Fäulnis sorgte, insbesondere bei Pinot Meunier. Gottseidank besserte sich das Wetter dann bis zur Ernte, so dass viele Winzer gute bis sehr gute Ernteerträge einfahren konnten.
Eines der Markenzeichen von 2011 ist, dass der Alkoholgehalt sehr niedrig ist. Dies ist dem nassen August geschuldet, wo die Trauben einiges an Wasser eingespeichert haben.
Meunier tat sich in 2011 am schwersten, Pinot Noir hatte etwas weniger Probleme mit Fäulnis, am erfolgreichsten schlug sich die Chardonnay Rebsorte und zwar in der gesamten Champagne. Da der Chardonnay wenig von Fäulnis betroffen war, konnte er auch länger am Stock hängen bleiben und weiter reifen. Besonders gut gelang dies in Oger, Le Mesnil und Vertus. Rodolphe Péters sagt: "Wir hatten eine sehr gesunde Chardonnay Ernte." In einigen warmen Terroirs, wie z.B. Cumières, gab es auch gute Resultate, wie z.B. bei Georges Laval, seine Weine zeigen eine beeindruckende Tiefe und sogar ungewöhnliche Reifearomen, trotz des niedrigen Alkohols. Auch Pinot Noirs in Aÿ und Ambonnay überzeugten mit wundervoller Tiefe und komplexer Aromenvielfalt.
Charakter von 2011: Eher schlanke, subtilere Champagner, weniger Kraft und Reichhaltigkeit. Aromen von Citrus, Zeste und Grapefruit. Die Grundweine von Pierre Gimonnet und Pierre Péters zeigten am besten was dieser Jahrgang im besten Fall auszeichnet: Sauberkeit, Eleganz, mit Aromen von Kreide und Mineralität. Didier Gimonnet: "Die Weine sind sehr sauber und pur, dabei hat das Terroir mehr Raum zum Ausdruck zu kommen."
Nach den sehr erfolgreichen Jahrgängen 2008, 2009 und 2010, wird es 2011 etwas weniger Jahrgangschampagner geben, aber neben Les Chétillons von Pierre Péters gibt es weitere Erfolgsgeschichten: Olivier Collin von Ulysse Collin produzierte einige atemberaubende Jahrgangschampagner, indem er die Trauben deutlich länger hängen lies, als die meisten. Seine Chardonnays "Les Perrières" und "Les Roises" zeigen eine unglaubliche Tiefe, Detailvielfalt und auch die Pinots sind sehr vielversprechend. Roederer wird auch seine gesamte Range an Jahrgangschampagnern herausbringen, darunter auch Cristal und Cristal Rosé. Kellermeister Lecaillon: "Es war ein schwieriges Jahr aber in genau solchen Jahrgängen wird die harte Arbeit im Weinberg mehr als belohnt." Und an der Aube, bei Champagne Dosnon ist man sogar ekstatisch über das Ergebnis, insbesondere wieder beim Chardonnay. "Sie sind unglaublich ausdrucksstark und haben eine großartige Säure!"